With over night riding trips in the works, I just did not have enough room when hauling two quads, so I did a mod to the trailer.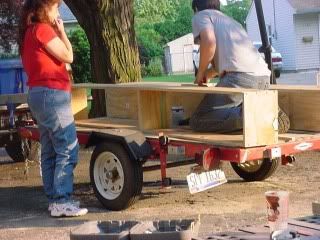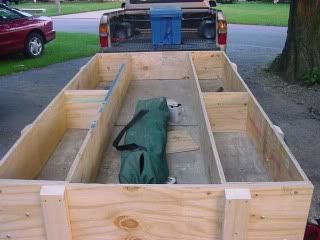 under the wheels there are 4 compartments and a big area under the axles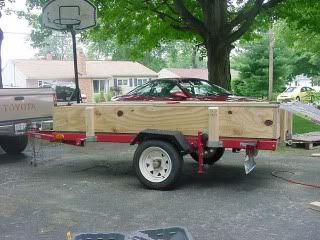 The front compartment has 2 helmets, with room for 4. The back one has 4 chairs.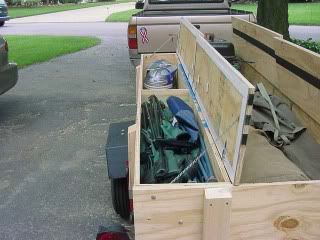 The center area has 2 duffle bags holding a large canvass tent, grill, 5 gal gas can, gallon sprayer and 2 foot to spare. Tools take up 1/2 of one chamber. Still plenty of room to go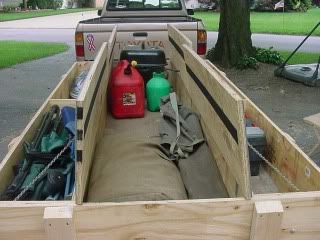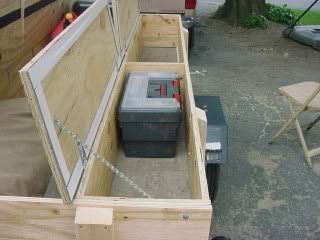 quad loaded with previous storage container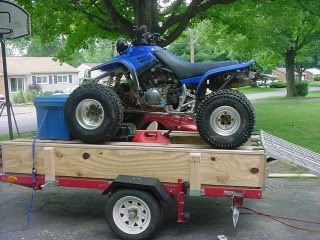 The whole assembly is removable and breaks down into 4 parts for storage.